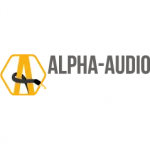 Live Multitest – Driade Model 2
"WOW! That's impressive! I seriously have goosebumps Far out the best out of the test"
Pleasing to ear and eye alike,
Driade loudspeakers strike a harmonic chord.
With a rich palette of veneer woods or satin lacquer schemes there is always a Driade loudspeaker to suit your personal taste.
And then – the incomparable Driade sound! Finely detailed yet robust, with gossamer highs and deep lows, the Driade loudspeakers' musical qualities will soothe as well as invigorate you. While, as if by magic, the performing artists materialize seemingly, as it were, in your very listening room.
Driade Premium & Elite Series
Bold and provocative, the timeless classic Driade shape has returned!
Redesigned in state-of-the-art high tech style, proudly bearing the authentic Arnold Heres signature.
Thorough research, dedicated to achieving the ultimate in listening pleasure, resulted in a new musical dimension.
The new Driade loudspeakers stand for natural sound, pace & rhythm and revived joy in music!
Driade Premium Model 1 "With the Model One, Driade picks up where it left off. The finish of the Model One is sublime."
Driade Premium Model 2 "The Premium Model 2 shows the passion, the orchestra, the smooth piano and especially the voice of the lady."
Driade Premium Model 3 "Model 3 delivers a magnificent sound quality, especially with voices, guitars and strings."
Driade "The biggest news story for me was the re-emergence of a once hugely popular Dutch speaker brand. Driade is back …"
Low Mass and Maximum Contact is a necessity in the development of our cables as is a new design. We are allergic to connectors with high mass because of eddy currents. Our connectors, for example the Flow Copper G and the RCA and XLR plugs, have a minimal conducting mass and a maximum contact surface.
The music flows uniform, the stage has more depth with more space between the instruments. The bass and the mid-bass are more natural and defined and have slam and attack. The total resolution and information is on a higher level and this without any grain, rough edges or harshness.
We develop superb audio cables by undertaking a unique approach!
The slender silhouette of the Driade loudspeakers belies its sturdiness and structural integrity. Internal bracing and lock-jointed and bonded 20mm both sides veneered MDF panelling make for monolithic strength and rigidity.
The utmost in technically advanced transducers, innovative cross-over circuitry for tight seamless frequency, impulse and phase control, provide for unequalled music reproduction and the ultimate in listening pleasure.
A premium performance indeed!
The shape of sound to come
The art of music reproduction, -transmission and -transcription has changed radically in an astonishing short period of time. Radically, and irreversible. In the past decennium, streaming, Bluetooth and stand-alone wireless have become household names. However, traditional means of music reproduction, such as the record player, have not altogether been dismissed. On the contrary: analogue music reproduction has gained new interest.
For further information, please